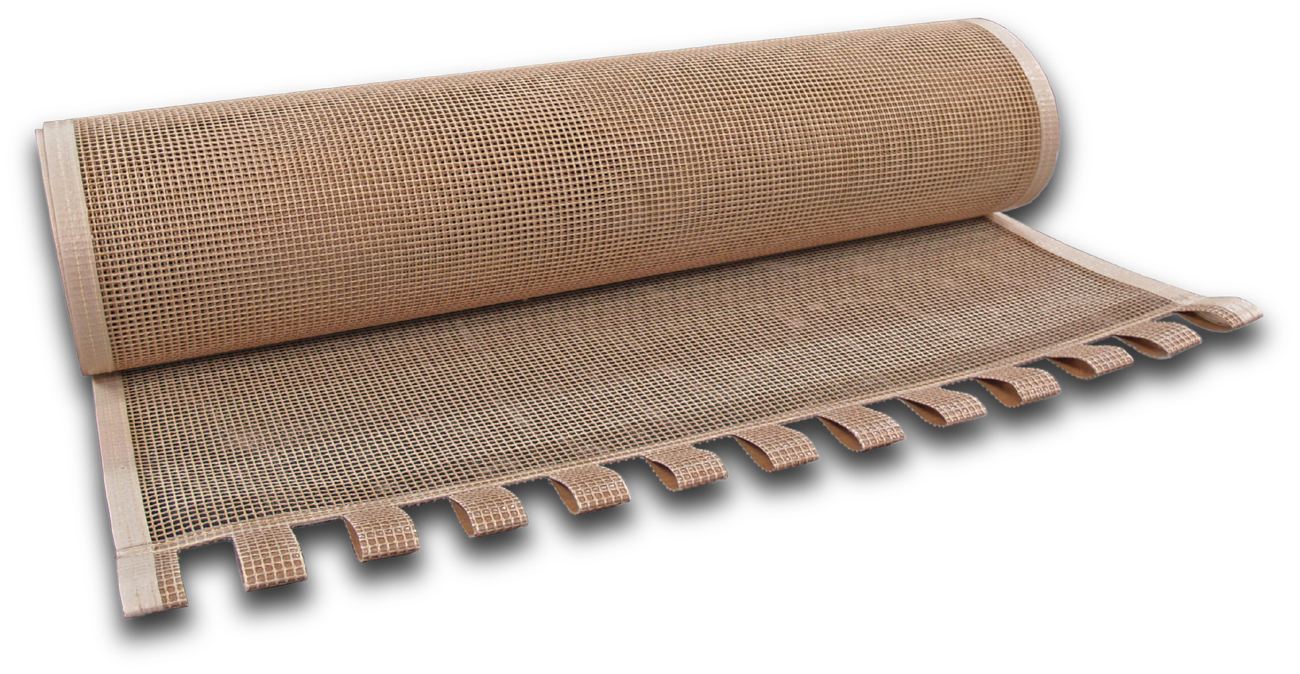 t
e

fka* shrink tunnel

belts

Tefka* shrink tunnel belts are used in shrink film packaging machines and blister machines. The shrink tunnel belts are tensioned over the Stabbandförderer and by using the loops they get attached. The tefka* shrink tunnel belts are easy to clean and prevent the transported material from falling through the rods. For shrink tunnel with angle sealing machines we're also offering tefka* heat sealer tapes for protection of the welding elements.
applications
shrink tunnel, shrink systems, Stabbandtrockner, Stabbandförderer, rod conveyor
Versions
PTFE-fiberglass fabric conveyor belts, open mesh with sealed edges. The connection take place with the loops which are thread over the rods. various mesh sizes available.

Special confections available on request.
---
Operating conditions
- thermal field of application from about
- 50°C up to 260°C
- high chemical resistance
- self-cleaning properties
- reduction of energy demand at thermal application
download
t
e
fka* shrink tunnel
belts
---